So, I spoke
too soon
in denigrating song listings today. Once again, via the
Man of Otto
, the
World's Shittiest MixTap competition
. My mission, having chosen to accept it, is to compile the worst listing of 5 songs imaginable.
#1 Jon Secada - "
Just Another Day
" - Overdubbed, pre-Ricky Martin, latin-synthpop terribleness and it's worst. You're damn right I owned this CD...
# 2 Timmy T. - "
One More Try
" - the song used to prove the falsity of the "you can never have too much bass" hypothesis. It's hard to truly describe the terribleness of a track where the instrumental sounds like it has been sloooowed dowwwwwn, and the singer sounds like the Chipmunks less talented cousin. I did
not
own this one.
# 3 Mystikal - "
Shake It Fast
" - As Jon Stewart said several years ago, Mystikal is the most safety conscious of rappers, telling the girls to "shake it fast" but warning "but watch yourself." A gentleman and a scholar.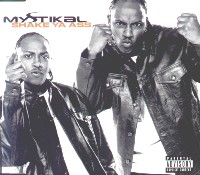 # 4 J-Lo - "
Jenny From the Block
" - ARRRRRRGHHHHHHHH! This one was stuck in my head for an entire semester of law school, and may well explain my rather uncharacteristic support of prior restraints on speech, if only because this song and/or video are the strongest pro-censorship argument I can imagine.
# 5 Clarence Carter "
Strokin'
" This is the Starship Troopers/Army of Darkness of crap songs, so existentially horrible that it attains a sort of perfection.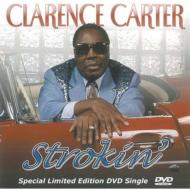 Beat that with a stick...
Update
: Vote for Me! Go
here
.
You can do it...